LEBTECH EVENT DAY 2
Saturday 28th Nov 2020
From 11:00 AM to 03:00 PM
Rudy Shoushany

Rudy Shoushany
Senior ICT Advisor
Lebanese IT Syndicate
Rudy has a wide experience in Information Technology Field in the financial sector with over 20 years of experience which gives him the ability in aiding organizations. His specialty ICT Cybersecurity, Governance, Compliance, Strategies, and emerging technologies in Digital Transformation. Rudy is a Certified professional with many achievements and awards skilled in executive leadership.
He has been active speaker, Board Member, coach and mentor for startups. He is the Host and Moderator of the DXTalk Series, Digital Transformation talk show. Which has been Lately selected as top 50 Global Thought leader and Influencer.
Mr. Fouad El Soleh
Day 2 Opening Speech
Fouad El Soleh -
Country Leader Levant -
Cisco
Managing Cybersecurity Sales and other technologies for Cisco in the region, covering all sectors and industries, been with Cisco for 17 years.
Me. Charbel Chbeir
Moderator
Me. Charbel Chbeir
Lawyer, member of the Beirut Bar Association (BBA), former  Member of the Special Committee at the Beirut Parliament studying the e-Transaction Law (issued) and the potential amendments thereto, representing the BBA,  current ISOC Governance committee  MEMBER  ( Lebanese chapter ), IGF ( LMAG) Member ( Lebanese chapter ),  current Member of the AI ( artificial intelligence ) committee at the BBA . Representative of the BBA before the Presidency of the Council of Minister with respect to the E-Commercial Registry Project "One-Stop Shop". Expert on ICT and cyber-criminality issues, and Managing Partner at @ttorneys Law Firm.
Mr. Rony Chahoud
Speaker
Rony Chahoud
Small business Manager for Levant.
Systems engineer and solutions Architect for 11 years covering all cisco technologies, and now small business Manager for Levant since 2018.
Mr. Tony Feghaly
Speaker
Tony Feghaly
CEO Potech
Specialized in Cybersecurity and participated in lot of research projects in the field. Lecturer at USJ since 2000 and CEO of P.O.Tech a group of companies providing various services and technologies with a focus on Cybersecurity and IT Governance"
Mr. Adel Moubarak
Speaker
Adel Moubarak
Adel Moubarak holds business computing and business administration degrees, and he graduated in 2018 from ESA Beirut from the EMBA program accredited by ESCP Europe.
He is certified in IT Audit (CISA) and Security Management (CISM) as well as in Enterprise IT Governance (CGEIT). He has around 36 years of experience in IT ranging from Operations to Management.  Presently, he is in charge of Security and Business Continuity Management for Fransabank Group.
He has a considerable experience in public speaking/training.  He presented in New York, Dubai, Cairo, Damascus and Lebanon in different events organized by ISACA international, UAB, ABL and Marcus Evans, on a variety of topics including Cyber Security, IT audit, BCP, IT Quality Assurance and IT governance. Since 15 years now, he is one of the main instructors for the CISA, CISM and CGEIT review courses delivered by the CEP of Lebanese American University and other training institutions in Beirut and in collaboration with ISACA.He is the founding president of ISACA Lebanon, and he has been on board for around 18 years.
Mr. Ramez El Akarra
Day 2 Opening Panel Closing Speech
Mr. Ramez Al Kara
Svp product engineering
Intalio
An advocate of the philosophy that humans ought to rediscover technology in order to complete its essence, and not opt for competing with it, Ramez Al Kara is a self-made technical software consultant, AI specialist, and entrepreneur whose inspirational journey in the field began at the mere age of 14. Ramez is dedicated to harnessing the potential of digital transformation, as he is among the region's leaders in this area, using AI, IoT, and web mobile apps to help organizations make their technological transitions, including governments, hospitals, schools, and companies willing to emerge as smart establishments. With extensive expertise in enterprise content management, he's an unyielding believer in the universality of programming and a computer's unique language- it is founded upon order and reason, and can therefore help facilitate and organize life. A technology evangelist, Ramez has consolidated an impressive professional trajectory delineated through prominent positions.
Recently, Ramez became a key pillar of Intalio, a spinoff of Everteam, where the organization is an eminent provider of CSP and cognitive services, aiming to revolutionize the influence of AI in the world. Following through with his diligence and zeal for technology, Ramez started the development house in Egypt and led the product team, overseeing and guiding the product's entire life cycle, from product engineering and marketing to directing technical communication with major consultancy firms worldwide, to enable the company to position itself as a pioneering institute in AI. Providing unparalleled products and technology to digitalize the world is Ramez's career objective.
Day 2 – Panel 1
28 Nov 2020
Mr. Dany Aouad
Opening Speech Panel 1

Dany Aouad.
Edtech Expert.
Dany Aouad, he has a 20-year experience in EdTech. he began his career by teaching, then he founded an eLearning company, EduLab, the winner of the 2007 MIT Arab competition. EduLab Company is the first company that converted Lebanese science curricula into interactive digital content. He trained many teachers in the field of educational technology in public schools, private schools. Currently, he works as an instructional designer @ QITABI 2.
He holds a Master degree in Physics and a Master Degree in Education.
Mr. Rabih Baalbaki
Moderator
Mr, Rabih Baalbaki
LITS Member
President LAITP Lebanese Association for IT Professionals. PCA Professional Computer Association Board member ALMA Lebanese ICT Federation Co-Founder and Board Member LB DT The Lebanon Digital Transformation Network: EdTech and Innovation Committee Coordinator, ACTC Advanced Computer Technology Center CEO
GET offshore Global Education and Technology CEO
iET interactive Education Technology Digital Transformation Strategist
Dr. Milad Sabali
Speaker
Dr. Milad Sebaaly,
Founder and Managing Director of Global Learning, the Middle East leader in eLearning Solutions.
Dr. Milad Fares Sebaaly has played a key role in shaping the face of virtual education as we know it today in the Middle East.Dr. Sebaaly was behind the launch of several start-up companies in the Middle East region specialized in technology and learning, and the design and successful implementation of several leading projects, both in education and corporate sectors. Dr. Sebaaly is now an International figure in the area of Technology-enabled Learning. As a Founding member of Learning International Networks Consortium (LINC) at MIT, and of the Federation of International Robot-Soccer Associations (FIRA) in Korea, he participated and organized a number of high-level International Conferences, in more than 20 countries. Dr. Sebaaly invented new models of Private Public Partnership in the Educational and corporate sectors. He played a major role lately in inventing new measurement and development tools for injecting critical thinking and 21st century skills into learning and development programs at various levels. Currently, Dr. Sebaaly serves as Curriculum Development and Online Learning Expert at the Center for Educational Research and Development, Lebanon.
Dr. Hisham Khoury
Speaker
Dr. Hisham Khoury
CRDP's ICT Consultant (Center for Educational Research and Development) since 2018. Part Time Computer Instructor at FS – USJ in 2018/2019. Associate Professor at Lebanese University since 2014. CAPES's ICT Instructor (secondary school teaching certificate) between 2016 and 2018. Assistant Lab at Lebanese University between Fall 2006 and Spring 2014. Part Time Computer Instructor at AUL since Fall 2007. Computer Instructor at IPNET between 2007 and 2009. Research Laboratory member at LaRRIS.- faculty of Sciences. Research interest: Machine Learning – eLearning- IoT. PhD students' co-director. More than 17 international journals. PhD in Computer Science and Telecommunications from Toulouse-III, France. Master in Modeling from Lebanese University. Teaching Diploma in Applied mathematics from Lebanese University.
Mr. Joseph Nakhle
Speaker
Mr. Joseph Nakhle
LITS Member
CIO & ICT Manager at General Secretariat of Catholic Schools in Lebanon, Finished IT Management, Cyber Security Expert, Edtech Expert, Established Edutech Show, Speaker and Presenter in many Conferences, Radio and TV shows, Member in IT and Press Syndicate and DT Network.
Mr. Ali Ahmad
Closing Speech Panel 1
Ali Ahmad,
LITS Head of Committees.
Founding Member & Board Member
Technical manager and technical trainer with 12 years of experience. He trained more than 150 students helping to bridge the gap between university level and working life
Day 2 – Panel 2
28 Nov 2020
Dr. Pierre Gedeon
Opening Speech Panel 2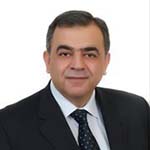 Dr. Pierre Gedeon,
Erasmus + HERE (Higher Education Reform Expert)
Dr. Pierre Gedeon
Moderator
Dr. Pierre Gedeon,
Erasmus + HERE (Higher Education Reform Expert)
PhD in Information and Communication Sciences from Paris 8 University. Author and co-author of fifteen educational books on information and communication technologies in education.
Dr. Gedeon is actually  Director of Hadath – Beirut Campus at the Lebanese Canadian University (LCU), and Higher Education Reform Expert (HERE) for at the Ministry of Education and Higher Education since 2008 as part of the Tempus and Erasmus+ programs of the European Commission. Following his experience in computer systems (Olivetti France in 1984, and Head of Micro-Informatics Business Unit at Wang France in the 1980s), Dr. Gedeon became Head of Marketing for Southern Europe (France, Italy, Spain and Portugal) of the computer software company Gupta Technologies in the 1990s. He is the founding Dean of the Faculty of Information and Communication Engineering at Antonine University Lebanon. The social dimension, technologies and education represent the main three axis of the research model (called Competence Quotient) proposed by Dr. Gedeon in his thesis and scientific papers.
MP Rev. Dr. Edgard Traboulsi
Speaker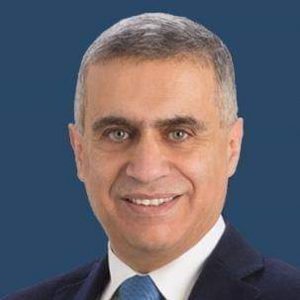 Dr. Edgard Traboulsi
MP, Pastor, President of Lebanon Baptist Seminary, Author of several books, Former member of UNESCO Lebanon.
Dr. Edgard Rizk
Speaker
Dr. Edgard Rizk
BS in Computer Science
BA in Political Science
MA in International Affairs
MBA in Management
Ph.D in Management.
Held several positions from Director of Computer Center, Registrar and Project Manager at Lebanese American University to Dean of Business and Vice President at American University Of Technology and Lebanese German University to Consultant and Dean of Political Science and International Affairs at Sagesse University to currently President of City University. Participated in establishing several universities in Lebanon and abroad. Gave business training in regional enterprises. Member in international associations.
Dr. Diane Nauffal
Speaker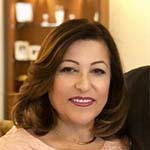 Dr. Diane Nauffal 
Erasmus + HERE (Higher Education Reform Expert)
Assistant to the President for Institutional Research and Assessment at the Lebanese American University.
In this capacity, she provides decision-support research and analysis needed in planning and policy-formulation processes, accreditation, and institutional effectiveness activities. Dr. Nauffal also serves as a faculty member in the Department of Education. Her areas of professional interest are strategic planning, leadership and governance, educational policy, assessment of student learning. Dr. Nauffal holds a BS in Mathematics and MA in Mathematics Education from American University of Beirut and a Ph. D. in Educational Management and Policy from the University of Birmingham, UK.