SCHEDULE DETAILS

Information of Event Schedules

World is committed to making participation in the event a harassment free experience for everyone, regardless of level of experience, gender, gender identity and expression
Lebanese Anthem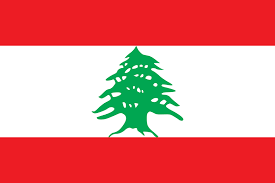 3.00 - 3.05 PM Opening Speech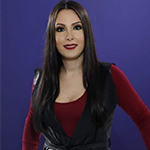 Maya Zgheib
Media 
Media representative and Founding member Lebanese IT Syndicate. Content Creator and Presenter of Maya's Tech /weekly episodes latest technology news & tips. President and Founding member Lebanese Association for developing Information And Technology. ( L.A.D.I.T).
03.05 - 03.10 PM Welcome Speech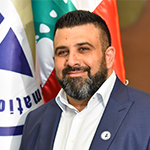 Georges Khoueiry
President of The Board.
Lebanese IT Syndicate.
03.10 - 03.20 PM Patronage Speech
H.E. MP Nicolas Sehnaoui
Chairman of the Parliamentary Information & Technology Committee.
Moderator
Abdo Bou Sarkis
Head of The Lebanese IT Syndicate regulatory authority.
Abdo Bou Sarkis Has Business Computer and Microsoft Certified Professional degree. Eighteen years of experience with the leading information systems and solution providers, covering complete turnkey solutions and integrating comprehensive hardware configurations, middleware and vertical solutions. Extensive product knowledge coupled with creative ideas for product applications and a solid history of sales success. Proven ability to develop sales potential in new market areas. Strong analytical and planning skills, combined with the ability to coordinate the efforts of many to meet organizational goals. Productive and efficient work habits without supervision. Self-motivator with high energy. Know-how in project management and sales of IT Solutions, Computer equipment, Local and wide Area Networks and up-to-date knowledge in latest technologies with exposure to international business
Speaker

H.E. MP Nicolas Sehnaoui
Member parliament and Chairman of the Information & Technology committee.
Born in 1967 and married with three kids, Nicolas Sehnaoui served as the Minister of Telecommunications of the Republic of Lebanon between June 2011 and February 2014. He successfully upgraded Lebanon's telecommunications infrastructure rolling out 3G and 4G, securing redundancy on the international connectivity, launching a national Fiber Optic Backbone and Beirut Digital District to name only a few of his accomplishments. His efforts were crowned by the United Nations International Telecommunication Union that ranked Lebanon 1st in progress out of 157 countries in the 2012 ICT Development Index. Prior to taking office Sehnaoui successfully managed several companies across a variety of industries. He now chairs the UK Lebanon Tech Hub that aims at creating a corridor between Lebanon and England to allow Lebanese ICT entrepreneurs to access the world supply chain through the London platform. In May 2018 he was elected member Parliament for the Beirut 1 district.
Speaker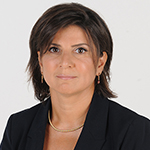 Judge Hania helweh
Judge Hania helweh is the president of the first instance monetarist, commercial and civil status chamber in the north of lebanon.
She holds a master degree in criminal law and wrote her essay about cybercriminality. She is also the ministry of justice focal point in cybersecurity .Therefore she was a member of the parliamentary committee that drafted law n 81/2018 related to e-transactions, cybercrime and personal data protection ,and of the governmental committee that drafted the Lebanese cyber strategy.
She participated in many national and international events related to cybercrime and is a member of the team responsible for drafting judicial manuel related to cybercrimes in lebanon .
Speaker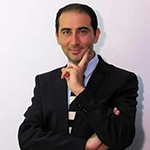 Dr. Charbel Kareh
Juris Doctor
Attorney At Law – Managing Partner of e-lawyer Assistance Law Firm.
Isoc (Internet society) board member and head Of the Governance Committee of Lebanon Chapter.  Founding member of The Lebanese Internet Center (Linc). PhD holder on Internet laws from Paris-sud – France. Masters in Legal Informatics From La Sagesse University.      Bachelors in Private Law From La Sagesse University. Author of Internet law encyclopedia and other related books published with Sader Publishers. Author of many articles, studies and judiciary verdicts commentaries related to Information technology laws published in Al Majalla AlKadayiat, Al Adel magazine and many medias interventions on IT laws. Representing the BBA at the Lebanese Parliament committees for law projects related to ICT.           In brief, An Information Technology law & its intellectual properties rights specialist, Internet laws and e-commerce. All technicalities of software systems and cloud computing solutions and their legal implications on ownership and security. Owning an internet-based global activity for online conflict resolution, legal assistance and online mediation & arbitration. Besides being Legal Counsellor for insurance companies & Mutual Funds for more than 20 years.
Opening Ceremony Speech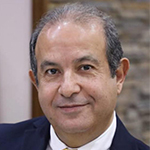 CAMILLE F. MOUKARZEL
President Of The Board PCA.
Moderator
Dr. Roy Hachache
• Business development professional with a Ph.D. in Computer Sciences.
• PR Director and Founding Member | Lebanese IT Syndicate
• ISACA Ambassador, Outreach Director
• Lebanese standards institution- LIBNOR - Ministry of Industry | Committee member
Speaker
Me Aline Nammar
Isoc Internet Governance
Lawyer, member of the Beirut Bar Association since 2009, and former member of the ICT Center from 2015 to 2020. Former Member of the Special Committee at the Beirut Parliament studying the e-Transaction Law (issued) and the potential amendments thereto, representing the BBA.  Aline is currently member of the ISOC – Lebanon chapter. Holder of a Bachelor's Degree in Private Law from Université Saint Joseph and an LLM in Computer and Communications Law from Queen Mary, University of London.
Speaker
Dr. Matta Matta
Infectious Diseases Specialist.
Chief of service of Infectious Diseases at Bellevue Medical Center
Speaker
Omar Akar
Vice President & Managing Director ,Cloud & AI BG
Huawei Middle East.
15+ years of experience with a demonstrated history of working in the information technology and services industry. Skilled in IT, Digital, Security and Workforce Transformation with solid experience in Artificial Intelligence, Multi-Cloud, modern infrastructure, modern applications and business intelligence

Rudy Shoushany
Senior ICT Advisor
Lebanese IT Syndicate
Rudy has a wide experience in Information Technology Field in the financial sector with over 20 years of experience which gives him the ability in aiding organizations. His specialty ICT Cybersecurity, Governance, Compliance, Strategies, and emerging technologies in Digital Transformation. Rudy is a Certified professional with many achievements and awards skilled in executive leadership.
He has been active speaker, Board Member, coach and mentor for startups. He is the Host and Moderator of the DXTalk Series, Digital Transformation talk show. Which has been Lately selected as top 50 Global Thought leader and Influencer.